Equal Opportunities Fellowship Awardees
Lucía Morales (Awardee of Year 2020)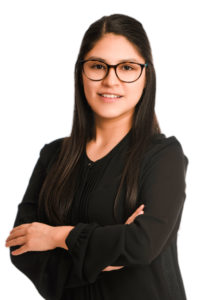 Hi, I am Lucía, and I come from Ecuador. There, I completed my undergraduate studies of chemical engineering at the Universidad San Francisco de Quito with a full fellowship, which allowed me to do an exchange semester in the USA. During this time, I involved myself in environmental research projects, my favorite being synthesizing photocatalysts to treat wastewater. I moved to Germany two years ago due to my desire to dig deeper into material sciences, so I started my master's studies at FAU in the international program Advanced Materials and Processes (MAP), sponsored by the CRC 1411, where I was gratefully the first student awarded with the Equal Opportunity Fellowship. Despite a harsh start due to the pandemic, I've come to love the country and its people, although not the winter. MAP and my access to the CRC 1411 events have broadened my path into the research of different materials. While working as a part of Professor Vogel's lab, I had the opportunity to work synthesizing inverse supraparticles, which I presented in the MAP annual poster presentation competition and won first prize! On top of this, within the group of Prof. Thommes, I was able to collaborate as a HIWI characterizing porous materials using thermoporometry. Now, after moving to Cologne six months ago, I am about to finish my first taste of industrial experience working in Covestro, developing waterborne coatings for the corrosion protection of industrial metals, which so far uses only solventborne coatings. I am super thankful for the opportunity to being connected from the beginning with the CRC 1411 and being able to work in cutting-edge research topics. Now, excited, and very much looking forward for my new chapter, I am back again in Erlangen to work on my master thesis.
Semanti Banerjee (Awardee of Year 2021)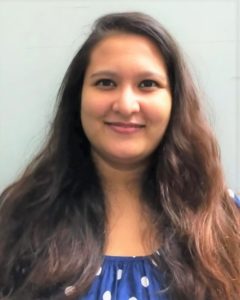 I am from Kolkata (the 7th largest city in India) and I finished my Bachelor's from the Government College of Engineering and Ceramic Technology in 2020. I left India in 2020 to do a review semester in Molecular Bioengineering at TU Dresden and finally joined MAP in 2021 for my Master's degree. I am interested in designing of functional particles and their characterization. I have worked on synthesis of nanoparticles in my Bachelor's. Currently, I am working on optimization of porous particles under the supervision of Prof. Dr.
Vogel
for my miniproject. I am also interested in automation and scale up of batch processes and am focusing on this as a part of my HiWi under the supervision of Dr. Distaso.
Zarifa Huseynova (Awardee of Year 2022)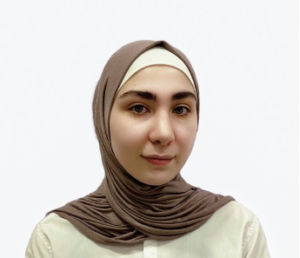 My name is Zarifa Huseynova, I am from Azerbaijan and I am a first year student of MAP at FAU Erlangen-Nuremberg. I have graduated from French-Azerbaijani University, which is a joint degree program of ASOIU (Azerbaijan State Oil and )and University of Strasbourg, with a distinction diploma. During my studying period, I have done multiple research projects on different topics such as "Milk Powder Production", "Production of biomethane from lignocellulosic biomass", and consequently, I have done my final year research project on "The effects of impurities on aluminium and copper wire rods". I was able to conduct this research paper thanks to the summer internship that I did as a quality control engineer at Sumgait Technologies Park. I was assigned to the metallurgy field, where I worked in the laboratory, analysing the contents of copper and aluminium metals for impurities that were harmful to the material properties. The experience at STP enabled me to improve my practical skills in cable production processes as well as gain an insight into material science. After that, I completed a one-month internship at the Azerbaijan Institute of Food Safety, where I conducted several chemical tests and analyses on various food groups and acquired the fundamental principles of gas chromatography-mass spectrometer and liquid chromatography, such as pesticide determination in fruit and vegetables using LC-MS.
As a master student, I am very interested in the innovation of novel materials and technologies while respecting sustainable development and environmental protection. I am especially interested in the development of polymer materials and their extensive use in various aspects of life. For my future career, I am planning to contribute to the development of novel technologies on a laboratory scale, as well as having an opportunity to apply the gained knowledge in industry for the betterment of the environment and people.